Urbatex, a passion for textiles since 2002
A great many innovative fabrics for all the latest fashion trends
We have been pursuing our passion for textiles and color since 2002, with a constant focus on innovative fabrics and on studying the latest trends of the season in order to keep our swatch book fresh. Over time, we have gained extensive know-how in the wholesale trading of imported fabrics for women's fashion.
About Us
Urbatex is youthful, dynamic organization dedicated to providing fabrics for women's clothing.
We created Urbatex in Verona, Italy, with the mission to serve the ready-to-wear market and have grown to become a point of reference for Italy's leading apparel manufacturers. Our intuition for emerging trends, the reliability of our service, and our focus on quality are the cornerstones of our business, under the passionate leadership of two sisters continuing to pursue their father's dream.
OUR HIGH-QUALITY FABRICS
Our philosophy, mission, and values
It is our mission is to make the work of apparel manufacturers easier by anticipating fashion trends and shortening their raw-material procurement times.
We respect the needs of all our partners and collaborators, meaning that:
open discussion, professionalism, and trust are the values on which our mission is based.
---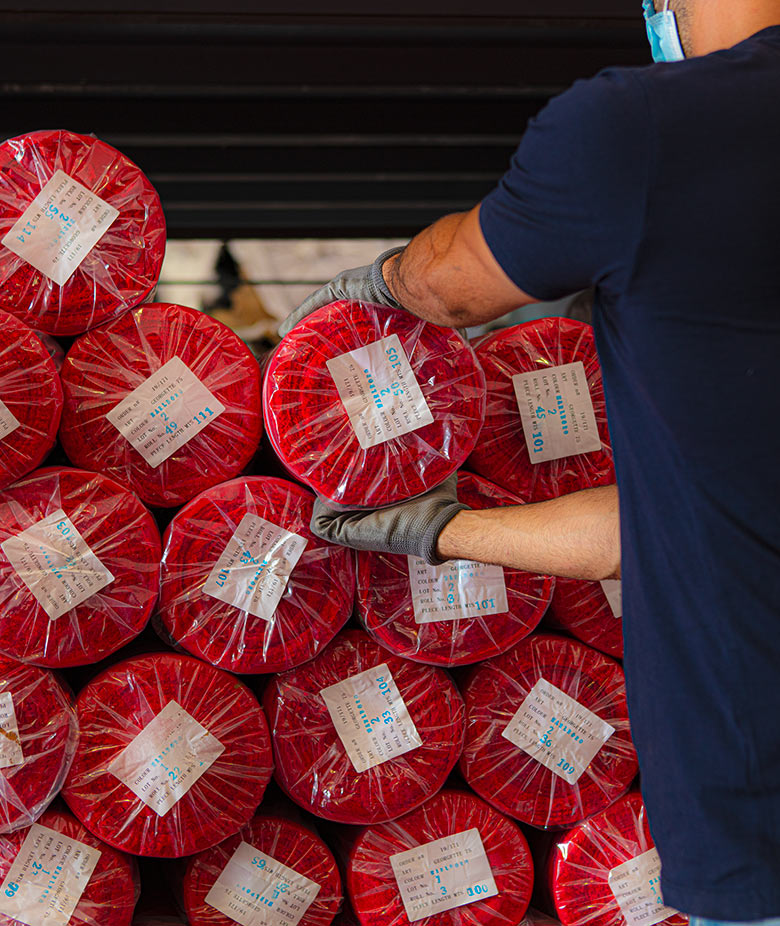 READY-TO-WEAR APPAREL
Why Urbatex?
Wide range of fabrics for ready-to-wear fashion. Consistent availability of textiles ready to deliver.
Our fabrics come from carefully selected vendors who prioritize research and innovation. Each and every collection embodies Italian flair and creativity in both the textiles themselves and the range of colors available, while ensuring high quality at a competitive price.
We ensure extremely high standards of quality in every fabric with the help of inspections conducted by our in-house quality-control team.

We offer a selection of a dozen colors for the Fall-Winter collection and up to 20 colors for Spring-Summer, so you can choose a variety of fabrics with matching color tones and customize them to meet your specific needs. And we are committed to ensuring rapid deliveries throughout each season and to assisting you with advice and information throughout the process, from the initial brief clear through to post-sale services.